The PVR10HD is a dual high definition digital tuner set top box with a built-in 500GB hard disk, allowing you to record many hours of high quality digital television.
Two HD tuners make it possible to record one or two channels simultaneously and watch a previously recorded program at the same time. It is also the first Wintal to feature the unique 2 additional source inputs, allowing you to connect external sources like DVD players, VCRs or cable TV and having the luxury of viewing and recording these sources as if they were just another television channel!
With the majority of TV channels in Australia starting to heavily broadcast in HD, the PVR10HD is the simple solution for all your SD and HD digital television needs.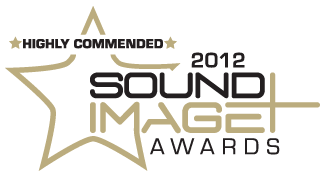 Sound+Image Awards 2012: Highly Commended
The PVR10HD won the Highly Commended award for 2012 in the category of Personal Video Recorders!
Features
PVR features:

Time-shifting The PVR10HD has a built-in time-shift buffer of one hour allowing you to pause, rewind and playback live TV.
Chase Play Allows you to start watching a recording that is already in progress without having to wait for the program to finish recording in order to watch it.
Time Slip Allows you to play a previously recorded program while simultaneously recording a live broadcast.
7 day EPG Schedule recordings // Electronic Programme Guide Set and forget: schedule your favourite TV shows for once, daily, or weekly recordings and see up to 7 days of upcoming programs and view more information on the current program.

1080i HDMI Output
The high definition multimedia interface output allows a single cable to transmit the highest digital audio and video to your TV, AV receiver, or any other HDMI enabled device.
PIP // Picture-in-Picture (only works with HDMI)
Watch one channel while keeping an eye out on another channel.
Future Proof // Rear Ethernet port that will receive MHEG-5 broadcasts once it becomes available in Australia make your PVR10HD as future proof as possible. MHEG-5 provides interactive/hybrid services beyond broadcast TV and also allows for EPG data to be transmitted via the internet.
4:3 standard or 16:9 wide-screen display options
Teletext/ Closed captions
32bit OSD (On Screen Display)
Easy to use

The software on the PVR10HD has been developed with ease of use in mind. All options and menu items have been laid out logically and conveniently.
The auto-setup wizard automatically scans for all available channels

Channel edit functions:

Supports up to 5000 channels
Fast channel change
8 favourites channel lists
Move, delete, lock channel functions

Software upgradeable via RS-232
Connections
Outputs

High definition outputs

1x HDMI (1080i / 720p / 576p)
1x Component (YPbPr) (1080i / 720p / 576p)

S-Video out

Composite AV Out
2x RF out (Loop out)
S/PDIF optical out

Inputs

2x RF in
2x Composite AV inputs for two external sources
9-pin RS-232 in (for software upgrades)
RJ45 Ethernet port
Front – USB2.0 port
Rear – USB2.0 port
Package Contents
1x User Manual
1x stereo AV lead
1x Remote Control Unit
2x AAA Batteries
1x RF Male to RF Female
Specifications
TUNER
Input Frequency:
174~230MHz, 474~858MHz
Loop output:
174~230MHz, 474~858MHz
CHANNEL DECODING
Standard:
DVB-T
Demodulation:
16QAM 64QAM
Bandwidth:
8M
DEMULTIPLEXER
Standard:
MP@HL/ML, H.264 HD
Video Resolution:
1920x1080p / 1920x1080i / 1280x720P / 720x576p
AUDIO DECODING
Standard:
ISO/IEC 13818-3 TR101154
Audio format:
MPEG1 &MPEG-2 layer I and II
Audio Mode:
Left channel, Right channel, Stereo
Sampling Frequency:
32, 44.1, 48KHz
MEMORY
Flash memory:
16MB
DDR2 memory:
256 MB
HDTV OUTPUT
Output Format:
1080i,720p, 576p
Output Connector:
HDMI/ YPbPr
REAR PANEL
Tuner 1:
IEC-type
Tuner 2:
IEC-type
RCA output:
1x Left, 1x Right, 1x Video
Other
YPbPrS-Video
S/PDIF optical
HDMI 1.3a
USB HOST 2.0
LAN: RJ45
RS-232
FRONT PANEL / RCU
IR Receiver:
38KHz
Panel keys:
Standby, CH- / CH+
USB Host 2.0
1x
POWER / AMBIENT
Input Voltage:
DC 12V
Power Consumption:
36W max.
Operation Temperature:
0 ~ 40°C
Size:
360 x 250 (D) x 60 (H) mm
Weight:
3.3kg
*Recording times are estimates and will greatly vary depending on content
Note: We recommend the multi-format KMPlayer if you wish to playback your recordings on your PC. Recordings are also compatible with the Wintal MICRO2+ media player!